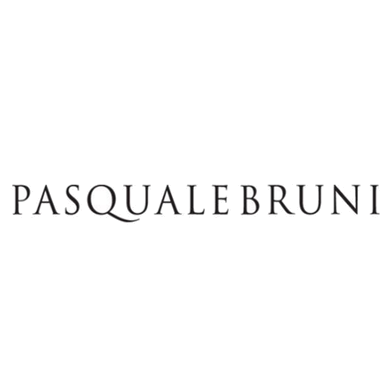 PASQUALE BRUNI
Pasquale Bruni approaches the world of jewelry through the artisan workshops of Valenza, the centre of the Italian high jewelry. Fascinated by this art from the very beginning, he works with the best goldsmiths and jewelry masters, real artists, whose creations are requested by Italian and international vips. Soon he learns the techniques and secrets of craftsmanship, laying the foundations for what will become one of the fundamental characteristics of the Maison: the extreme attention to details.
1976 It marks the beginning of his entrepreneurial adventure that will lead him to become an international brand with an extraordinary creativity and craftsmanship.
1987 Pasquale Bruni wins the First award "Concorso idea gioiello " in the Research unit. In the jury, as well as leading exponents of the fashion system, the great Italian sculptor Pomodoro.
1987-1997 The unique style of Pasquale Bruni jewels, characterized by avant-garde design, refined details and high artistic value, stands out in the international market.
2001 Eugenia Bruni, Pasquale's daughter, becomes the Creative Director of the Maison. Today she creates jewels capable of creating a strong intimacy with the woman who wears them, full of meanings and echoes of different cultures.
2002 – Today the brand launches the following collections: Ghirlanda (2002), Sissi (2007), Bon Ton (2008), Mandala (2011), which wins the Andrea Palladio International Jewelery Awards 2013, and Giardini Segreti (2015).
These collections are considered today as the most Iconic Collections of the Maison. Today the Pasquale Bruni brand is one of the few independent jewelery brands whose productions is still totally Made in Italy.
The Brand is established all over the world and its creations are synonymous with craftsmanship, unique Italian taste, style and creativity. Employees: 63
Awards:
TELESIO D'ARGENTO won in the Province of Cosenza (Calabria)
The Las Vegas Couture Design Awards