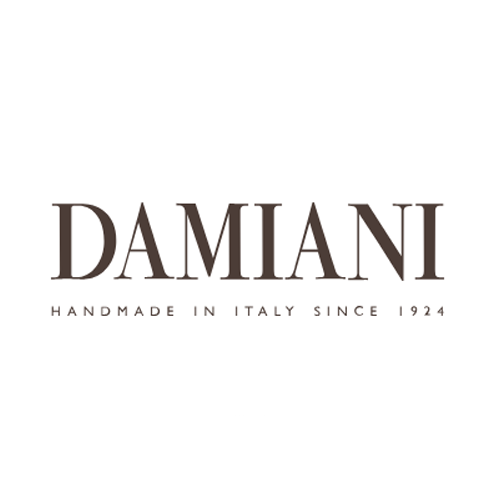 Damiani EN
DAMIANI: a family, a history, a true Italian passion
Founded in Valenza in 1924, Damiani is an Italian jewelry company known worldwide for the excellence of its creations: every Damiani jewel is a unique work of art, handcrafted by expert goldsmiths from Valenza and the result of unique designs, great attention to detail and the use of high quality gems. The secrets of this fascinating craft have been handed down from generation to generation, from the founder Enrico to his son Damiano, and then to his grandsons, Guido, Silvia and Giorgio, who manage the company today, interpreting the brand's legendary heritage and its underlying values with a progressive look to the future. It is this extraordinary family passion that makes Damiani the only jewelry brand with an international standing to be managed to this day by the founder's family
Valued around the world for the style, design and all-Italian craftsmanship of its creations, the Maison is the only jeweler in the world to have won as many as 18 Diamonds International Awards, the Oscar of the international jewelry world. The excellence of Damiani's creations has been admired by many stars, including Sharon Stone, Tilda Swinton, Jennifer Aniston, Gwyneth Paltrow and Brad Pitt, not to mention Italy's Isabella Rossellini and Sophia Loren, all of whom have selected the brand to celebrate their successes.
Damiani has prestigious single-brand boutiques in the most exclusive luxury shopping and culture capitals in the world, including Milan, Rome, Paris, Dubai, Tokyo, Beijing, Shanghai, Seoul and Moscow, in addition to selective distribution through major department stores and multibrand shops.
The Group promotes Italian excellence through the synergistic blend of complementary brands and companies, established or acquired over the course of its history: Salvini, a leading brand in contemporary jewelry; Bliss, which targets a younger audience; Calderoni, a historical Milanese high-end jewelry brand founded in 1840, now a Business Unit of the Damiani Group mainly dedicated to the sale of loose natural diamonds; Rocca, the only chain of high-end jewelry and timepieces, founded in 1794; and finally Venini, a Murano-based glassmaker whose artistic glassware is on display in leading museums worldwide.
For more information:
International Press Office
Giancarlo Parolini – giancarlo.parolini@damiani.com
damiani.com
Facebook: @damianiofficial
Instagram: @damianiofficial
Twitter: @DamianiOfficial