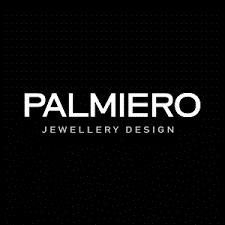 PALMIERO GIOIELLI
The company Palmiero was founded in the 70s in Valenza and is spread over an area of about 2000 square metres. In the workshop-atelier of Valenza, a small but important city in Piedmont, in the north of Italy, recognised as the Italian capital of high-end goldsmithing, Carlo Palmiero, in synergy with his staff, conceives his creations, imaginative and fascinating, ingenious and courageous: gold does not escape the virtuosity of the creator who drapes, curves, undulates and "tames" it to the will of his inspirations crossing the borders that divide crafts and art. The high technology at the headquarters makes it one of the most advanced realities for the processing of jewellery, remaining at the same time a large craft laboratory, where the manual skills are enhanced and expressed by goldsmiths and setters highly qualified and motivated. The jewels by PALMIERO are conquering their place in the world, anticipating fashions trends and going beyond. Carlo Palmiero's ambition is to increasingly extend the diffusion of his creations by participating in the most prestigious jewellery fairs and carefully choosing the sales points most suited to the style of the brand and its positioning, or rather by targeting those Italian cities, European and non-European capitals that attract an attentive and sensitive public, able to recognise the complexity of design and be fascinated by the beauty that flows from it. PALMIERO jewels can be found in exclusive jewellers visited by a passionate clientele, which goes beyond the classics, maintaining a refined elegance and these creations are known and distributed in all major cities in the world. Currently 40 people work in Palmiero.
Main acknowledgements received:
"Nomination to the Las Vegas Awards" in 2004;
"Sant'Eligio Award" Year 2007, organised by the "Confraternita San Bernardino" of Valenza;
"The Best Fashionable Jewelry" award in Bahrain in 2008;
"Oscar of success 2013"Cultural Association Suol d'Aleramo (AL);
"Middle East Best Theme Jewellery 2015 Award, in Bahrain;
"The Best Italian Jewellery Collection 2018" Andrea Palladio International Jewellery Award, at the VICENZAORO Show.
www.palmierogioielli.com
info@palmierogioielli.com